Incoming travel agency in Uppsala
We offer historical guided walks with different themes and can also arrange a complete package of services including accommodation, transfers, meals and museum visits. Please send us your query to info@discoveruppsala.se
- Historical sightseeing walking tour of Uppsala. The tour goes through Uppsala´s most important historical places and buildings: Uppsala cathedral, which was founded in the end of the 13th century, Museum Gustavianum - located in the oldest existing Uppsala university building from the 17th century, Main University building from the 19th century, the Viking age rune stones in University park, library Carolina Rediviva, Botanical garden and Uppsala castle (no entrances, but can be prolonged to two hours and combined with guided tours at Uppsala cathedral and museum Gustavianum, please contact us for price).
- Rune stones. What can a rune stone tell us? During this guided walking tour among Uppsala´s rune stones from the Viking age, you can learn about the stones history, e.g. why they were raised and what rune stones´ signs and ornaments meant. In Uppland region around Uppsala there are most rune stones than elsewhere in Sweden, about 1300 stones and some of them you can see in Uppsala.
- Uppsala´s women, known and unknown. A walking tour in Uppsala´s historical centre where our guide will tell you about women who had played an important role in the city´s development or had a significant connection to Uppsala. You will hear about Betty Pettersson, Karin Boye, Barbro Alving, queen Christina, St. Birgitta of Sweden and other women.
- Ingmar Bergman. This tour goes through Uppsala´s places where the famous film "Fanny och Alexander" was filmed, as well as the street where Ingmar Bergman´s grandmother Anna lived and outside cinema Slottsbiografen, one of Sweden´s oldest cinemas. (Sometimes it is possible to arrange a short visit to Slottsbiografen, for booked groups).
- Vikings and their ancestors. During this walking tour you will see the rune stones from the Viking age and visit an exhibition about vikings ancestors at Museum Gustavianum with finds from Valsgärde (situated right outside Uppsala) . After the tour you will have a possibility to come back to Museum Gustavianum with the same ticket and explore the museum on your own until 16:00.
A walking tour without entrances takes about 1 hour. Tours can be combined with guided visit to Uppsala cathedral or Museum Gustavianum, or both.
Price: 1200 SEK (excl 25% taxes for companies) per group (max 8 persons) for 1 hour. Additional hour 800 SEK. Entrances are to be paid additionally. Supplement for languages other than Swedish and English is 10% of the prices.
Our guides speak Swedish, English, French, Spanish, Russian, Italian, German, Serbian, Polish, Bosnian and Croatian languages.
Please send us your query to info@discoveruppsala.se or fill in our contact form. You can also buy a gift card.
Welcome to Uppsala!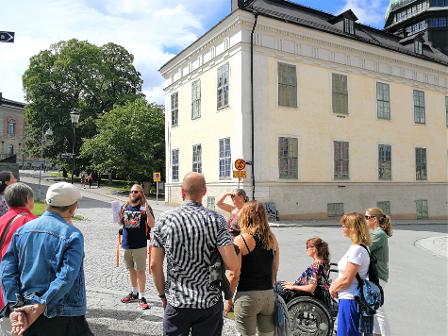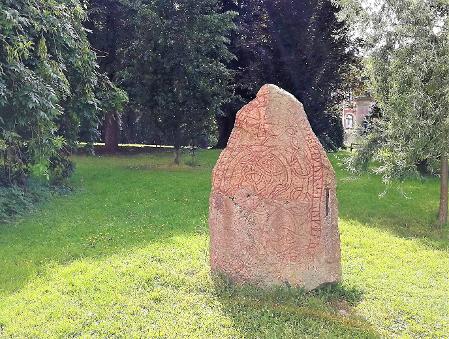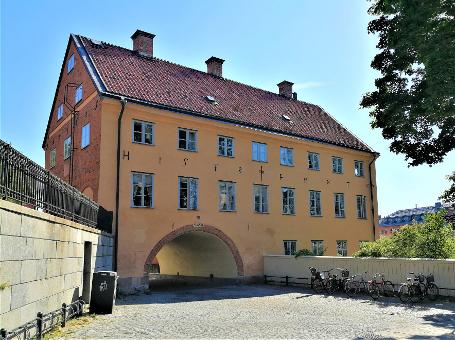 Copyright www.discoveruppsala.se